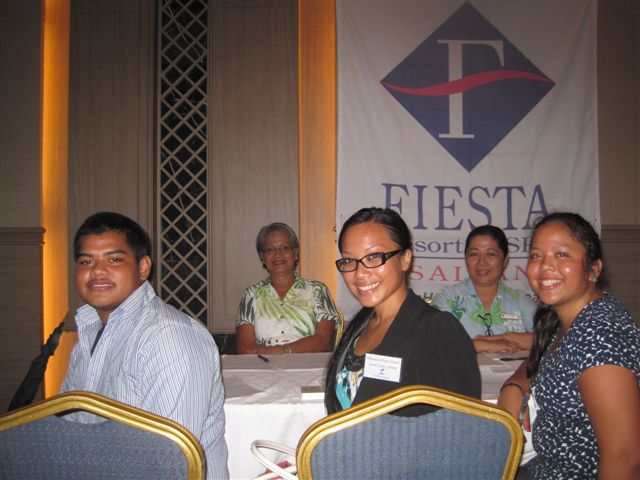 Last September 19, Pacific Oriental Inc. and Fiesta Resort and Spa Saipan joined the Public School System Cooperative (PSSC) Education Career Fair held at Saipan World Resort.
The Career Fair is for the cooperative education and training program intended for students in the upcoming fall semester. Students were given a glimpse of the corporate world as they submit applications and undergo real business interviews with the participating business establishments. Students hired through the career fair will be trainees at their employer's establishment.
Other establishments that participated were: the CNMI Judiciary, Hard Rock Café, Hyatt Regency Saipan, IT &E, Joeten Enterprises, the Law Office of Robert Torres, Northern Marianas Housing Corp., Saipan World Resort and the Workforce Investment Agency.